Drawings

Ellen and Sam always carry a pen or pencil around because of their obsessive need to draw.
Their approach to drawing is completely different. Ellen is a living scanner who is able to draw very literal and realistic, but her subject matter can be fictional. Sam's drawing style is more expressive.
He uses aggressive lines and he uses a lot of explosive colors, this combination gives his work a childlike quality.
Combine these two styles and you arrive at a very balanced picture, an image that is dynamic and static at the same time.
Mask 2020.001/
Posca, pencil, paper/ 148 x  210mm
Holy Hippopotamus 2021.001/
Posca, pencil, paper/ 148 x  210m
Christmas 2020.001/
Posca, pencil, paper/ 148 x  210mm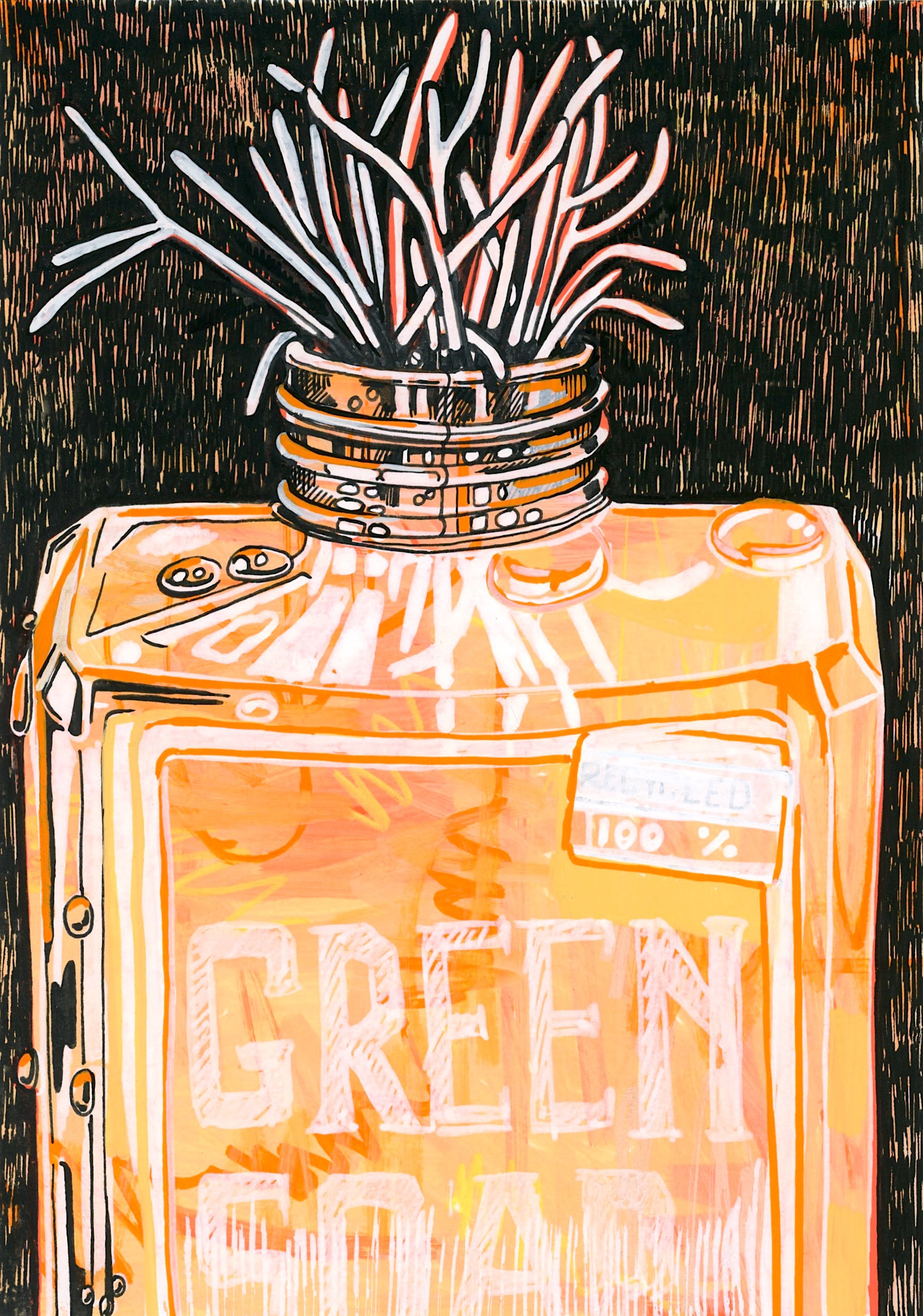 Plant 2020.002/
Posca, pencil, paper/ 148 x  210mm


Plant 2021.008/
Posca, pencil, paper/ 148 x  210mm
Plant 2021.006/
Posca, pencil, paper/ 148 x  210m
Plant 2021.003/
Posca, pencil, paper/ 148 x  210m

Plant 2021.009/ Posca, pencil, paper/ 148 x  210m


Plant 2021.007/
Posca, pencil, paper/ 148 x  210mm
Plant 2021.011/
Posca, pencil, paper/ 148 x  210mm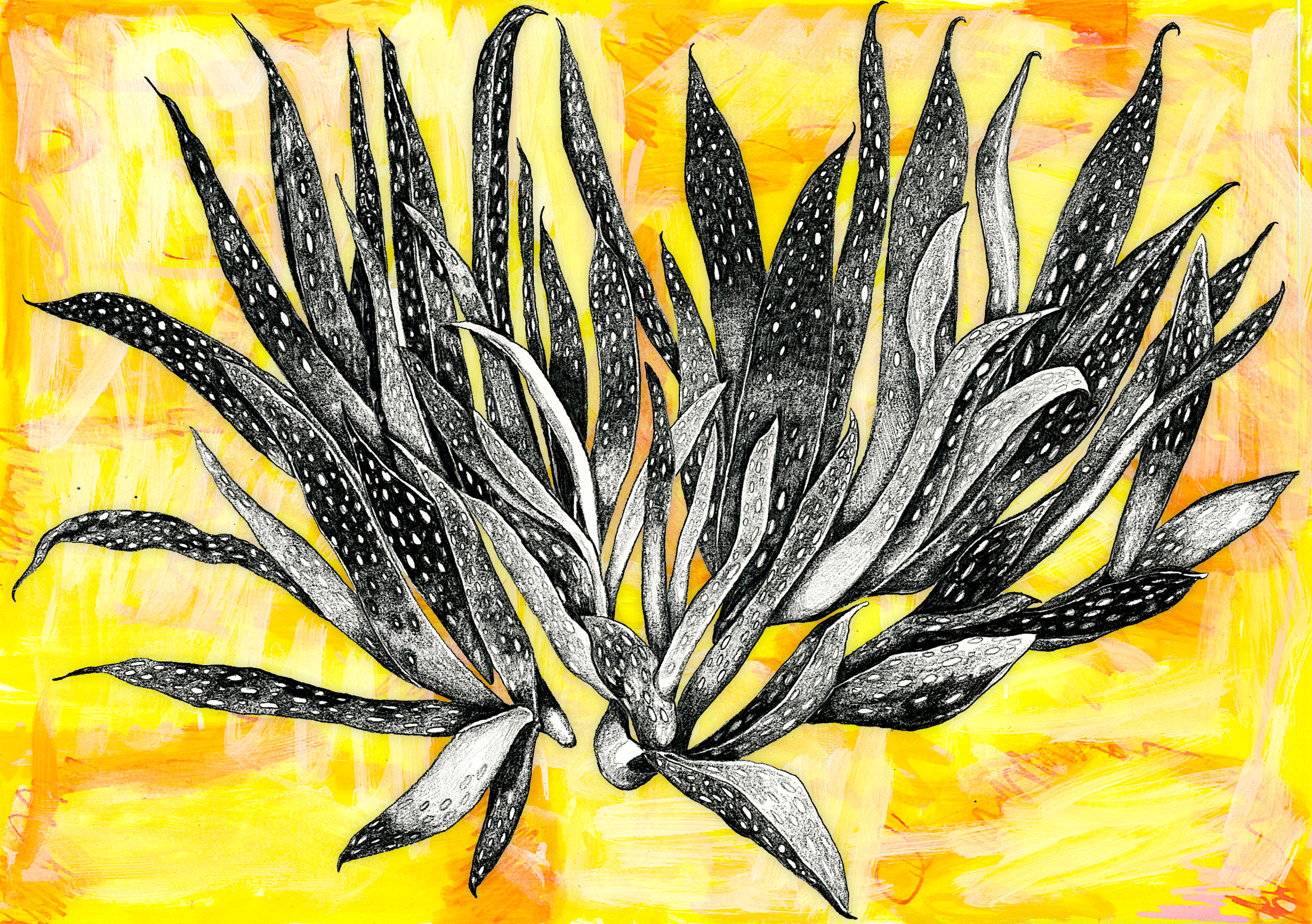 Plant 2021.002/
Posca, pencil, paper/ 148 x  210mm
Plant 2021.001/
Posca, pencil, paper/ 148 x  210mm
Plant 2021.012/
Posca, pencil, paper/ 148 x  210mm